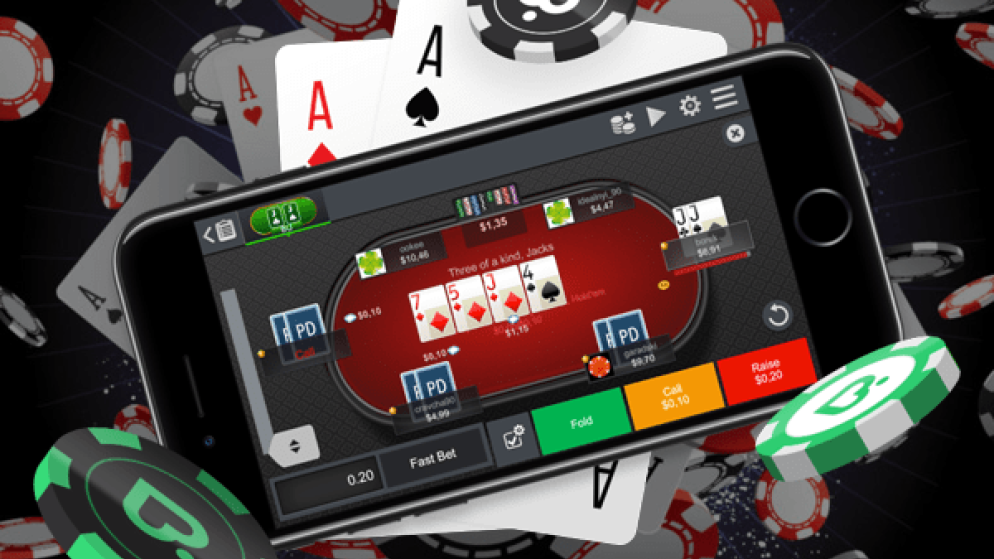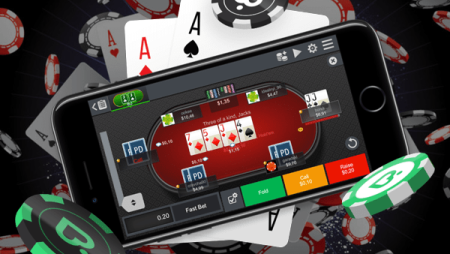 Gone are the days when it was necessary to sit down at a computer or laptop to play online: the vast majority of major poker rooms offer separate clients for tablets and phones, and in Asian countries the game is played exclusively in mobile applications. Now it seems to be the norm, but ten years ago to play from a tablet or PDA you had to have a Windows Mobile gadget and technical savvy.
The first big steps in mobile gambling were made by bookmakers: soon after the emergence of popular smartphones on iOS and Android, many large companies developed and launched their mobile applications.
Poker rooms came along later. The pioneer of mobile poker was Full Tilt – one of the two major rooms before the "Black Friday" in the second half of 2010 developed first a client for Android, and then for iOS. By modern standards, the software was not notable for convenience, and some elements obviously caused questions: the slider for betting occupied the entire screen, there were no tournaments, and multi-teaming was only a dream. But fast poker, which was invented at Full Tilt, was immediately available for the game.
The possibilities of modern applications are much richer: on the one hand, the size of the screens of tablets and smartphones today allow to fit all the necessary interface, and the hardware is already strong enough to support simultaneous play on several tables, on the other hand – the developers have accumulated a lot of experience and design solutions to make the game comfortable, fast and smooth. However, just like in the usual clients, the difference between the applications in different rooms can be impressive.
We have studied the game in modern mobile applications and compiled the top 5 most attractive options to play poker from your phone or emulator on your PC.
5th place: 888poker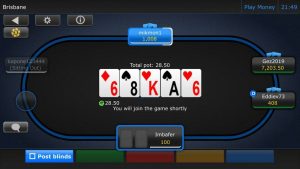 888poker offers a standard set of games of modern online poker in a mobile cover: available cash (Hold'em only), local spins – Blast, fast poker – SNAP, as well as regular MTT and Sit&Go. Of the pluses – the ability not only to play from smartphones on iOS and Android, but also any gadget with a browser through the mobile client. This is also a disadvantage: the developers did not adapt the design for smartphones, and therefore many interface elements look too large or inconvenient.
In convenience the application is clearly inferior to its main competitors, there are also no statistics on the players. The customization options also look sparse: you can change the font size, set up convenient saizings or card shirts only in the desktop version of the client.
Another feature of 888poker is that if you play from a tablet, you can play at special Pokercam tables, where images from players' cameras are broadcasted instead of avatars.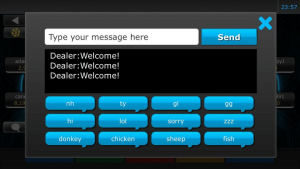 The app is hardly suitable for regulars: you can only play one table. On the other hand, if you need to get away from your computer and you don't want to get up from a good cash table or diprana in a tournament, you can switch to the mobile client: the app starts quickly, and the timebank on 888poker is impressive.
4th place: PokerStars
The largest online room is considered a leader in terms of software stability and customization of the client, but its mobile application is inferior to the desktop.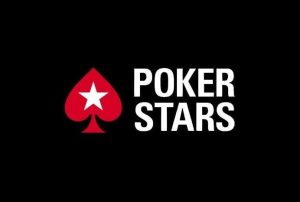 All existing hold'em games are available to choose from: classic cash games and tournaments, Sit&Go and regular MTTs, shortdeck and spins, as well as the recently introduced Deep Water and Tempest in the lobby. There's PLO and most of the rare games represented in the main client: limit hold'em, PLO8, five-card Omaha, Razz, Stud and others.
Up to 4 tables can be played at the same time. When multitabling, they are displayed at the top of the screen together with the cards received: when it is your turn, there is a sound signal and a special mark appears.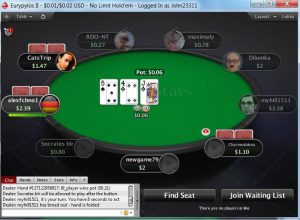 By default, the function of automatic switching to the table where you are expected to be active is enabled – a very handy feature, given that the timebank at PokerStars is traditionally small. In general, the game settings are a little more detailed than on 888poker, but do not reach the desktop version.
The horizontal layout of the interface is good for playing from a tablet, but much less convenient for smartphones. This is especially true for playing from Android gadgets with not the largest screen.
3rd place: Partypoker
Partypoker compares favorably with PokerStars in the choice of games: in addition to the full hold'em set of cash, fast poker, MTT and spins, partypoker has the opportunity to play Omaha, including at the fast poker tables. At the same time in the cache you can sit down not only with the help of auto-seat, but also select the table.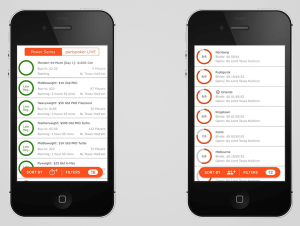 The interface in the cash games looks outdated: horizontal layout with the ability to play up to four tables simultaneously, unattractive gray design, but quite convenient to switch from one table to another using the side menu.
But the redesigned interface of the spins both looks nice, and compares favorably with other rooms in terms of convenience and simplicity.
Vertical location of the screen allows you to easily play with one hand, including due to the enlarged buttons and convenient slider bets, the current limit and the remaining time to the increase of the blinds is written directly on the table, you can switch from one table to another by pressing the button in the top menu, and a simple swipe.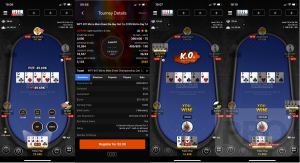 2nd place: PokerOk
PokerOk successfully combines features of Asian mobile applications and large online rooms: on the one hand, the game is played in yuan, there are straddles and all-in insurance, on the other hand – Run It Twice, borrowed from Galfond room cashdrop (random addition to the pot before the deal) in fast poker and similar to Card Match game Bingo at the tables All-in or Fold. All of this applies equally to the desktop and mobile client – the latter is almost as good as it gets.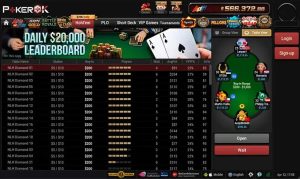 Players have access to Hold'em and Omaha cash games, tournaments, fast poker, short deck and All-in or Fold.
Features of each game format is conveniently structured in one screen and available immediately from the menu: no need to open a FAQ or write to the support team to find out what times the bank is, how many loyalty points are awarded for $1 rake, and whether you can remove chips from the stack.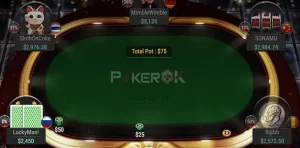 Unlike other large rooms, on PokerOk it is possible to collect and use game statistics, both own and on opponents. Third-party programs are prohibited, but the capabilities of the internal HUD are impressive: you can view overall statistics and for individual sessions, for different games and limits, compare the actual result with the EV line and much more. Other features like share statistics or "smart bets" are also available in the application.
1st place: PokerBros
PokerBros has emerged as a favorite among poker enthusiasts seeking an extraordinary and captivating poker journey. This cutting-edge poker app stands out with its decentralized platform and a reliable club system, ensuring a secure and hassle-free poker experience on various devices, including iPhones, Androids, and PCs with emulators. In this comprehensive review, we will delve into the outstanding features and remarkable advantages that PokerBros brings to the table, setting it apart from the competition.
Decentralized and Trustworthy:
PokerBros breaks the mold of traditional poker apps by embracing a decentralized model where money transfers are facilitated through trusted clubs and agents. Unlike its counterparts, PokerBros eliminates the need for a centralized operator to oversee games and ensure winnings. Instead, players are equipped with the necessary software, while clubs forge alliances to cultivate expansive player pools. This innovative decentralized approach not only enhances transparency but also fortifies security, setting PokerBros apart as a game-changer in the world of poker.
Play Money Platform:
PokerBros delivers a play money platform akin to other renowned poker apps, where the chips hold no monetary value. However, players can relish in the thrill of receiving payouts for their hard-earned winnings through trusted agents at their respective clubs. The creation of strategic alliances among club owners fuels an electrifying global poker community, allowing players to engage in exhilarating battles with opponents from various corners of the world. Join PokerBros and immerse yourself in a dynamic and vibrant poker experience like no other.
User-Friendly Interface:
Prepare to be captivated by the visually stunning interface of PokerBros, adorned with intricate graphics and a myriad of customizable options. The user-friendly menu lobby and table structure guarantee a seamless and intuitive experience, catering to both novice and seasoned players alike. Whether you're wielding an Android or iPhone smartphone, rest assured that PokerBros is finely tuned to deliver a seamless and immersive poker gameplay experience that will leave you wanting more.
Fair Play Guaranteed:
The application prioritizes fair play, implementing a certified random number generator (RNG) from Gaming Labs to guarantee game authenticity and integrity. The RNG instills trust and confidence, assuring players of genuinely random outcomes without manipulation.
Player Protection:
In order to ensure fairness, PokerBros prohibits the use of Heads-Up Displays (HUDs) and tracking software, safeguarding amateur players from unfair practices. The app utilizes advanced algorithms to detect and prevent the use of assistive software, promoting an equitable and enjoyable gaming experience for all participants.
Game Variety and Stake Levels:
PokerBros provides a diverse selection of poker games, including NLHE, PLO, and PLO5, accommodating various player preferences. The chip prices and stake levels vary across clubs, catering to different bankrolls. Whether you enjoy cash games or MTTs, PokerBros offers non-stop action 24/7.

Pros:
Non-stop availability of cash games and MTTs round the clock.
American clubs offering games with a less competitive player lineup.
Enjoy exciting action and a bustling player community.
Access real-time PC game statistics for enhanced analysis.
Experience a more beginner-friendly player pool compared to traditional poker platforms.
Cons:
OFC (Open-Face Chinese Poker) not available.
Unlicensed site, which may raise concerns for some players.
Tracker requires manual conversion for data analysis.
PokerBros offers a decentralized and trustworthy platform for poker enthusiasts, delivering an engaging and enjoyable poker experience. With its user-friendly interface, fair play practices, and a wide range of games and stake levels, the app appeals to both casual players and seasoned pros. While there are a few drawbacks to consider, such as the lack of OFC and the app being unlicensed, PokerBros continues to attract players from around the world.
Read the News and Articles section on Bonus Hunting to keep up with the latest news in online gambling.