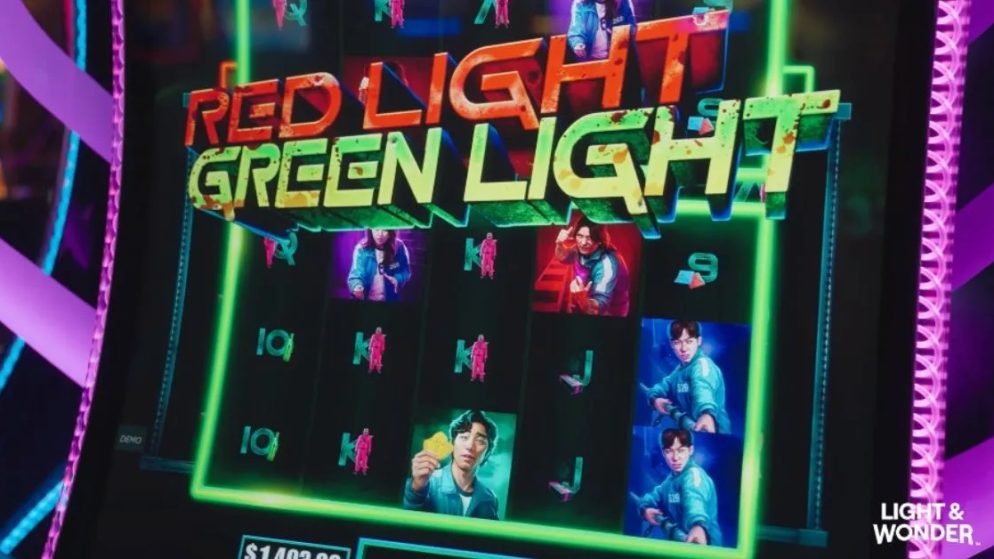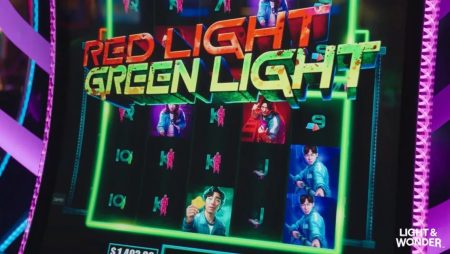 Squid Game Slot Machine
At this week's G2E show in Las Vegas, global gaming supplier Light & Wonder will unveil a brand new Squid Game slot machine based on the popular South Korean TV series Squid Game.
Representing elements of the most popular Netflix series of all time, Squid Game the slot machine combines iconic games from the show such as Red Light, Green Light; Tug of War; and Glass Tile, according to preliminary information from Light & Wonder.
By the way, you can found more exciting video slots here, on our website.
The new slot debuts on the company's large HORIZON cabinet featuring a 75-inch screen with 600,000 individual micro-LED pixels, increasing the display area to a whopping 90 inches. The cabinet also features a large transparent iDeck with built-in backlighting, a 27-inch touchscreen, a cell phone charger and dual play buttons for an immersive and comfortable gaming experience.
Light & Wonder said it will also introduce a digital adaptation of the theme with three bonus rounds inspired by the iconic Squid Game series.
"Light & Wonder is proud to be the first slot machine gaming company in the industry to partner with Netflix's Squid Game and bring this groundbreaking show to life across multiple casino gaming platforms," said Matt Wilson, CEO of Light Wonder.
"We saw how combining fan-favorite shows with immersive gameplay can resonate with audiences both digitally and in casinos. Presenting this exciting game on our innovative HORIZON cabinet provides an unrivaled experience for players."
The Squid Game can be experienced in person this week at Light & Wonder booth #1116, and the game is scheduled to be available in casinos in 2024.