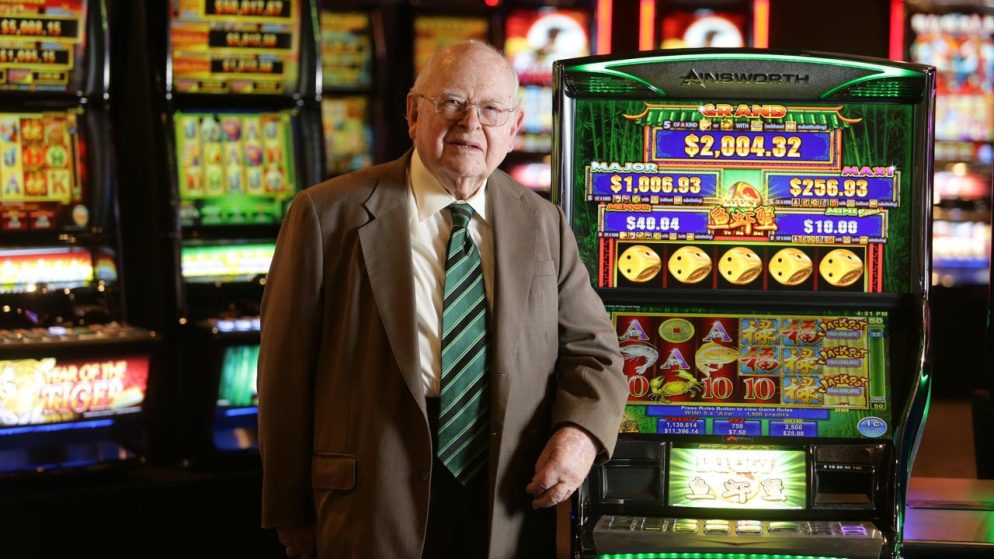 Today marks a momentous occasion as Lenny Ainsworth, the visionary behind Aristocrat and Ainsworth Game Technology, celebrates his 100th birthday. A true pioneer of the slot machine industry, his visionary leadership laid the foundation for the remarkable success of these renowned companies worldwide. In recognition of his extraordinary achievements, he was rightfully honored with a well-deserved induction into the prestigious Hall of Fame.
In reflecting upon this significant milestone, Ainsworth humbly expressed his gratitude, stating, "It is truly an honor to have reached this milestone and witness the remarkable growth and success of the gaming industry throughout the years. I am immensely grateful for the opportunity to have built a global legacy centered around unparalleled hardware quality that has consistently set industry standards. None of this would have been possible without the collaboration and dedication of the exceptional individuals I've had the privilege to work with along this incredible journey."
Born on July 11, 1923, in Kempsey, New South Wales, Australia, Ainsworth embarked on a remarkable career path. After leaving his initial role as a dental equipment supplier, he ventured into the world of slot machine development and sales. In 1953, Ainsworth established Aristocrat, a pioneering company that has since evolved into one of the foremost global entities in gaming content and technology.
In 1985, Ainsworth embarked on a new endeavor by establishing Ainsworth Game Technology, engaging in a fierce competition with IGT for the global market. Throughout his career, Ainsworth has been committed to crafting groundbreaking gaming solutions that redefine the player's interaction with slot machines. AGT acknowledged its founder's unwavering dedication to innovation and revolutionizing the industry in a statement.
On the occasion of Len's 100th birthday, Danny Gladstone, Chairman of AGT, fondly reflected on their shared history in the gaming industry. Having collaborated with Len earlier in their careers and later reunited at Ainsworth, Gladstone expressed gratitude for the privilege to work alongside a true legend. Recognizing Len's significant contributions, he acknowledged the indelible impact Len has had on shaping the industry and extended heartfelt wishes for his special milestone.
"Len, on this monumental occasion, we extend our heartfelt congratulations," said Harald Neumann, CEO of AGT. "Your unwavering dedication, pioneering spirit, and exceptional leadership have shaped our company and the gaming industry as a whole."
Read the News and Articles section on Bonus Hunting to keep up with the latest news in online gambling.