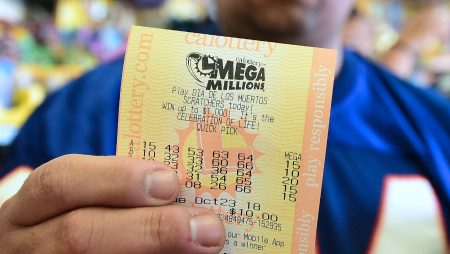 The Mega Millions lottery held another draw last Friday, but this one is remembered for the largest jackpot in the company's history.
The prize amount reached a whopping $1.55 billion. This is the largest prize amount since the company was founded in 2002. The last jackpot was drawn in April this year in the city of Syracuse, but the prize amount there was equal to $20 million.
It is also worth noting that the Mega Millions lottery invites customers to participate in the draw on the social network X, formerly known as Twitter. The drawing will be held on Tuesdays at 23:00 Eastern European time.
The largest jackpot in the history of lotteries fell in the Powerball draw last November. The amount of winnings amounted to $2.04 billion. The winner was a resident of Altadena, California in the United States. There were two ways to get the money: instantly, but the amount will be reduced to $997.6 million, or in full, but over 29 years in equal installments.
Earlier we also wrote that the winner sued the lottery organizers for giving the prize to another person. Edwin Castro wanted to take the winnings, but another person Jose Rivera claimed his rights to the winnings. A California court found Edwin Castro to be the rightful winner.
Read the News and Articles section on Bonus Hunting to keep up with the latest news in online gambling.