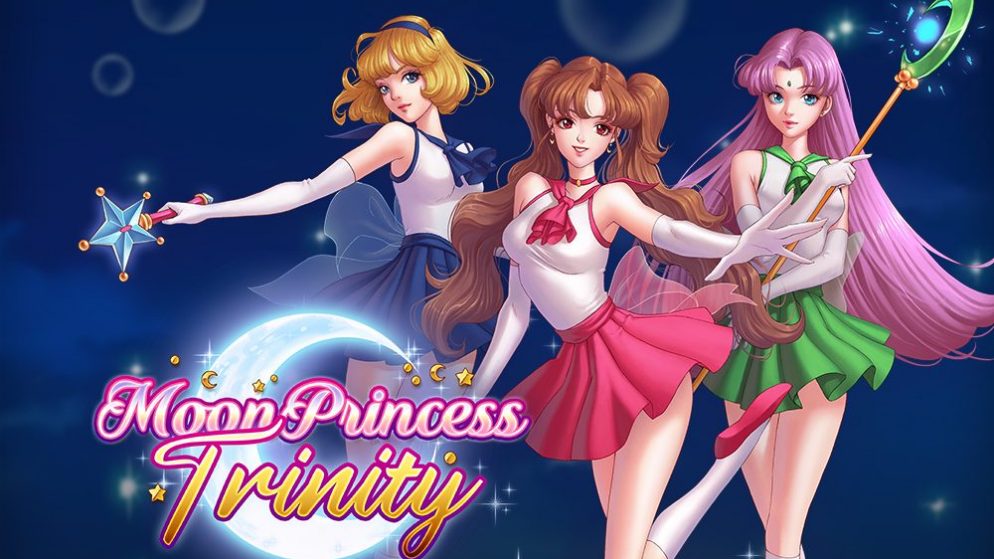 The well-known game development firm Play 'n GO has published Moon Princess Trinity, a pleasant follow-up that chronicles the most recent exploits of well-known characters from the Moon Princess hit studio.
High Paying Characters:
Moon Princess Trinity is the fourth installment of the Moon Princess franchise , featuring the enchanting main princess characters, Love, Star and Storm, who use their magical powers to create huge victories through the seemingly endless combinations of elements they represent. Princess Storm will work hard to remove low-paying symbols from the grid and replace them with either high-paying or jokers, representing her delicate but resolute attitude, in contrast to Princess Love and Star, who utilize the light of the moon to tenderly shower good fortune on players. In a special Trinity feature that is enabled when the counter is full with large paying jackpots, she also teams up with Princess Love and Princess Star.
Trinity symbols increase your chances of winning:
The win multiplier starts at x1 and increases by +1 each time a player clears the grid. Princesses control the entire gameplay to increase winning potential with the Girl Power feature . This feature is triggered when the player picks up a winning combination of spins to take advantage of the power of the moon fairies, transforming the bell, heart and other symbols and randomly distributing wild symbols across the grid to increase the player's chances of winning.
Charming main characters reward a 50x multiplier:
Players are likely to be immediately captivated by the moonlight and the three princesses, who invite them to spread the symbols across the grid to find a match and secure a win. Those supported by Trinity can unlock the Clear the Grid prize back in the main game to get a 50x bet multiplier.
Trinity's powerful feature:
In the free spins round, Trinity demonstrates its full might as princesses routinely use their unique skills to assist the player in clearing the grid to start another round of free spins. A consistent multiplier in this round increases the possibility of winning, perhaps leading to enormous reward chances. Moon Princess Trinity is the fourth installment in the Moon Princess saga, after the 2017 games Moon Princess: Christmas Kingdom, Moon Princess: Original, and Moon Princess 100, all of which were released in the previous year.
Read the news and articles section on Bonus Hunting to keep up with the latest news in online gambling.