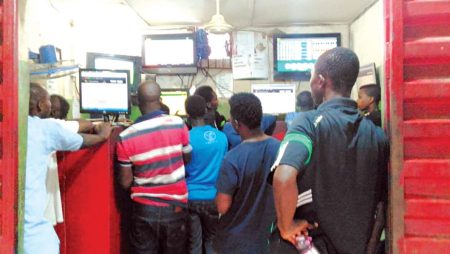 Authorities at the Federal Polytechnic Institute of Ilaro in Ogun State, Nigeria, have announced the death of their student, who reportedly committed suicide after losing tuition and his friend's money in online betting.
Reports indicate that the deceased student, identified only as Samuel Adegoke, was a sophomore at a polytechnic studying electrical engineering. On Monday, the day his exams were to begin, Samuel reportedly drank a substance believed to be an insecticide.
Samuel is believed to have lost his school fees as well as his roommate's fees in online gambling the day before Friday. Samuel reportedly accessed his roommate's password without permission and used his school fees to gamble, losing all his money.
Students were not allowed to take their polytechnic exams without full registration, a rule that apparently prompted Samuel to commit suicide. He was rushed to the school clinic and then sent to the hospital in Hilaro, but unfortunately he passed away.
His father told the school that his son used his school fees to gamble last session, but he had to save him by making another payment.
Read the News and Articles section on Bonus Hunting to keep up with the latest news in online gambling.