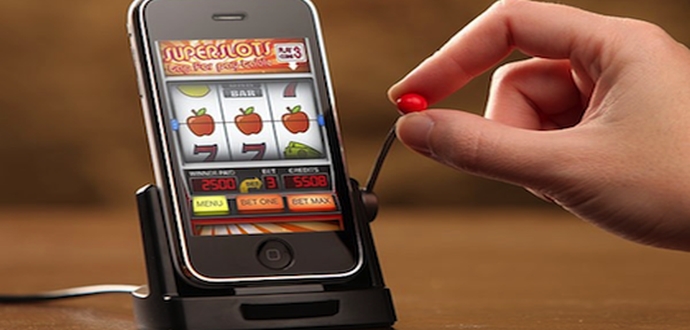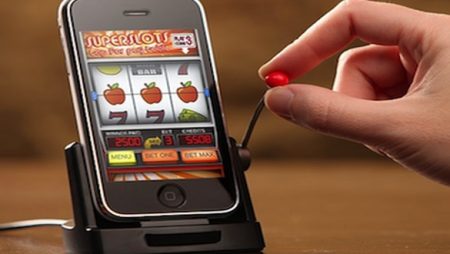 Mobile casinos are becoming more and more popular as mobile devices become more adept at hosting them, which naturally leads to a great many questions arising from would-be players about how to navigate the ever-expanding world of mobile casino gaming safely and profitably. Our guide answers the key questions when it comes to mobile casinos, ensuring you can get started with this expanding genre of casino games armed with the right information.
What's the Difference Between Mobile and Online Casinos?
Those who come to mobile casino play from the laptop/desktop world should not notice any differences in how they navigate the casino, despite the obvious visual ones, unless the mobile casino uses an app. The games should also look and play in a very similar way as on other devices, if not identically, although this is down to the game designer rather than the casino. As with online casinos, a reputable mobile casino will act as a one-stop shop for everything a player needs, from free trials of the games to hassle-free cashouts.
Casinos like BitStarz have an established presence in the online casino world, so our customers expect the same excellent service in our mobile casino, which is as it should be. This includes wagering real money for real cash prizes; bonuses (and welcome packages if you're a new player); and safe, secure methods of deposit and withdrawal.
Should I Play with an App or Browser?
Mobile casino sites have improved immensely over the years, with huge leaps forward in game design and hardware meaning the standard is better than ever. Mobile casinos work much like their desktop counterparts, with some, like BitStarz, taking a browser-based approach while others have dedicated apps. There are no crucial advantages or disadvantages to either approach, except to say that browser-based casinos tend to have a better game selection. In terms of how they operate, the answer is much like any other online casino – fund your account, choose your game and get playing!
What Games Work Best on Mobiles?
Generally speaking, you should find that any online casino money game works fine on a mobile, with the only real limitations on your gameplay experience being the device itself or the speed of your internet connection. You may find that you prefer one type of game on mobile over desktop – for example, some people prefer playing slots on a phone and live table games on a bigger screen. Some mobile casinos may feature games that utilize older technologies like Adobe Flash which doesn't run on some devices, which may require you to tweak your phone settings or try another game.
How Do I Get Started with a Mobile Casino?
If you already have a preferred casino, check its website to see if they use an app or browser-based mobile casino. If the mobile casino uses an app, ensure you only download the mobile app from your device's app store and ideally follow the link from the website so you don't install a fraudulent app by mistake. Treat requests to download and install software outside of an app store with caution, as these may contain viruses – make sure you're comfortable with the risks if you elect to do so. If the mobile casino doesn't use an app, simply navigate to the site using your phone's browser and test out a few games to make sure they play well on your mobile device. Almost all modern browsers and devices should play current mobile casino games, but it's important to make sure.
Which Casino Is the Best for Mobile Players?
If you don't already have a favorite mobile casino, the best way to separate the best from the rest is to use reputable review sites such as AskGamblers, who have a whole section for mobile casinos. They have unbiased and trustworthy reviews of all the best mobile casinos around, as well as handing out annual awards, meaning you can be sure they know what they're talking about. Don't just go hunting around the internet or app store for something that looks good – many fraudulent mobile casinos will try and lure you in with offers that are too good to be true. Stick to well respected review sites and you won't go far wrong.
How do Deposits and Payouts Work at Mobile Casinos?
The best mobile casinos will afford you the same functionality regardless of the device, meaning you should be able to deposit, play, and withdraw at a mobile casino just as easily as you can on a computer. Browser-based mobile casinos will use the same process as they do with desktop players, while app users may see some small differences, but it should use the same payment processors, meaning it should all be somewhat familiar. Mobile casinos have the same requirements as other types of online casino, where you will be asked to nominate an e-wallet or bank account for deposits and withdrawals.
Withdrawal requests via email should be in place for mobile casinos just like desktop ones, so be careful if you can withdraw without any further checks after you request one. Mobile casinos like BitStarz that accept cryptocurrency will list the addresses to which you can send your crypto, which you can then send from a crypto wallet.
Will I Be Eligible for Bonuses and Promotions?
Every casino player loves a bonus or free spins, and this doesn't stop with mobile casinos – most, including BitStarz, have the same bonuses for mobile casino players as players on other devices. BitStarz mobile casino players get access the same bonuses and competitions as other players, as well as our fantastic welcome package. A mobile casino that discriminates against players on certain device types isn't one you should trust as you don't know what other nasty surprises might be waiting for you down the road.
Are Mobile Casinos Safe to Use?
Mobile casinos are as safe or unsafe as any other app or website – some are safe and some aren't. There are undoubtedly some fraudulent ones out there, meaning the key is doing as much research upfront as possible. Treat any potential mobile casino in the same way as you would a new online bank – after all, these people are holding your money.
Check out the reviews on app stores and from websites like AskGamblers, and don't install any apps that are brand new into the store or have few reviews or no reviews at all. Browser-based mobile casinos should run with SSL encryption, which means the web address should start with 'https' rather than just 'http'. Mobile casinos should also employ a second level of verification, such as 2FA. If yours doesn't, you might want to reconsider playing there.
Start Your Mobile Casino Journey Today!
Mobile casinos will only continue to grow in popularity, and at BitStarz we're ready for the new wave of players banging down our virtual doors for a spin of the reels. Our fully mobile-optimized site means mobile casino fans can enjoy the same experience as their desktop/laptop counterparts. We treat all players just the same no matter what device they use, meaning that all players get access to our 2,200+ games, generous welcome package, amazing customer support, and 10-minute cashout time.
We hope you found this FAQ useful, and we also hope that BitStarz becomes your mobile casino of choice!