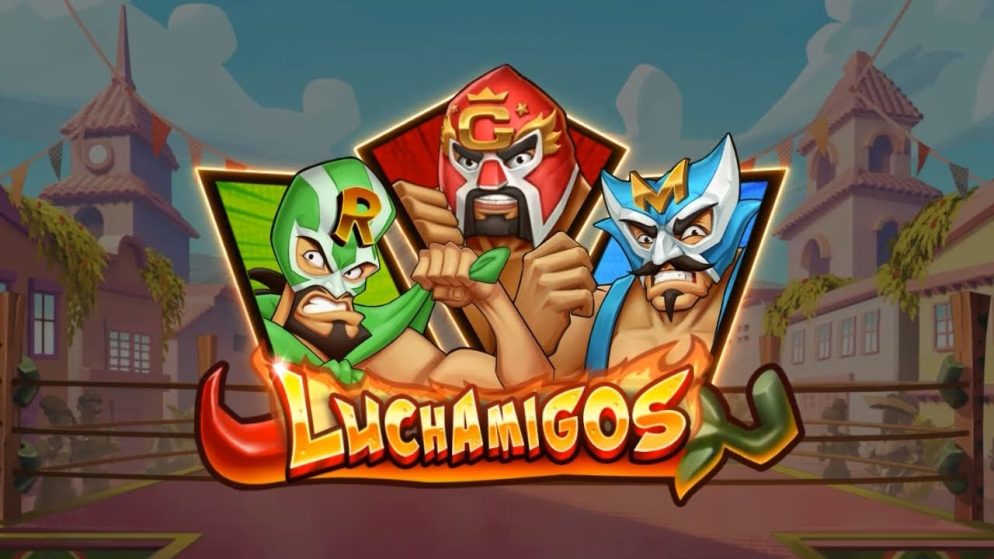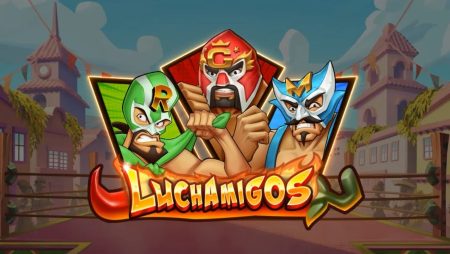 As summer gains momentum and the sun shines brighter, the excitement continues to rise among providers who are determined to deliver an array of exhilarating experiences. We proudly present not one, but four sensational new products that are bound to delight and elevate your beach vacation to new heights of enjoyment. Prepare to be captivated by an unforgettable summer adventure!
Mega Heist by Relax Gaming
Prepare for the ultimate thrill as you step into the world of the new Mega Heist slot by Relax Gaming. Embark on an exhilarating criminal adventure where you have the opportunity to meticulously plan and execute bank robberies, all within the captivating mechanics of the game. Strategize your every move, overcome obstacles, and experience the adrenaline rush as you pull off the perfect heist. Get ready for an immersive gaming experience like no other!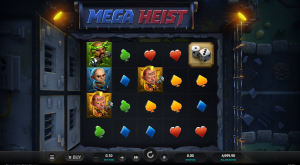 Prepare yourself for an exhilarating escape as you embark on the ultimate robbery route in our thrilling new game. Your journey starts at the gas station, where you'll place bets 150 times and seize the opportunity to grab whatever you can before swiftly moving on to the next destination: the club. Here, with bets 1,500 times, you'll immerse yourself in the atmosphere of excitement and uncover even greater treasures. Finally, it's time to test your luck and skills at the bank, where bets 15,000 times await your daring moves. But fear not, as you progress, unlock remarkable bonuses that will boost your chances of success. Discover enticing multipliers, call upon expert robber reinforcements, and unlock an array of tools that will aid you in your great escape. Get ready for an unforgettable adventure filled with thrills, surprises, and endless opportunities for triumphant wins.
Immerse yourself in the exhilarating main game of this exciting slot, featuring the classic setup of 5 reels, 4 rows, and familiar card suits. However, brace yourself for the ultimate excitement when 2 or more bonus symbols grace the reels, as a riot ensues, with animated characters eagerly racing towards potential winnings, clutching money in their hands. It's a race against time, so don't delay! With the possibility of unlocking the astonishing maximum multiplier of x16591, the potential for colossal wins awaits those who seize the opportunity. Get ready to join the frenzy and experience the electrifying thrill of this game like never before.
Luchamigos by Play'N'GO
Prepare to be entertained by the thrilling showdown in the latest release from Play'N'GO, the Luchamigos slot. Watch as three charismatic wrestlers engage in an epic battle to determine who reigns supreme. In the spirit of tradition, friendship ultimately triumphs. With a whopping 1024 winning lines at your disposal, you have ample opportunities to emerge victorious and claim your rewards. Brace yourself for an adrenaline-pumping experience as you dive into the world of Luchamigos and witness the electrifying action unfold before your eyes. Get ready to join the vibrant wrestling community and unleash your inner champion!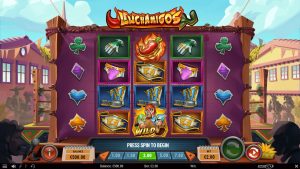 Prepare to be amazed by the extraordinary abilities of each wrestler in the action-packed Luchamigos slot from Play'N'GO. Gran Chico harnesses the power to create a colossal 2×2 Mega Wild, while Roco Elastico unleashes a series of Wild symbols, and Muchos Salvajes summons four random Wilds onto the reels. As if that's not enough, keep an eye out for the fiery chili peppers that grace the field, for the more you collect, the hotter your winnings become. With a maximum multiplier of x10000, get ready for an exhilarating journey filled with wild surprises and potentially massive rewards. Brace yourself for an unforgettable wrestling adventure with the Luchamigos!
Snakes and Ladders by Pragmatic Play
Embark on a thrilling adventure with the captivating Snakes and Ladders slot, brought to you by the renowned Pragmatic Play. This innovative game offers not one, but two exciting modes to explore. Experience the classic gameplay of rolling dice adorned with special symbols such as Diamonds, Stars, SL (Snakes & Ladders bonus), and ST (Snake Totem bonus). Unleash the excitement when two or more Diamonds or Stars grace your reels, guaranteeing incredible prizes. Keep an eye out for multiple SLs to unlock an enticing bonus, and if luck is on your side, three or more STs will lead you into an immersive bonus game. Prepare to navigate the treacherous snakes and climb the ladders to victory in this exhilarating slot experience.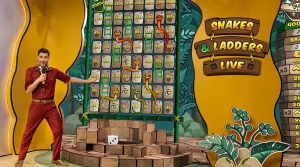 Immerse yourself in the thrilling bonus game of Snakes and Ladders, where an expansive 8×8 field awaits your strategic moves. Experience the nostalgic mechanics reminiscent of the beloved board game: roll the die to determine the number of steps, ascend the ladders for rapid progress, and beware the snakes that may send you spiraling downward. However, here's the exciting twist: every cell on the board holds a potential win, making each move a chance for extraordinary rewards. Brace yourself for the possibility of colossal multipliers, reaching an incredible maximum of x10,000. Get ready to embark on a captivating journey filled with twists, turns, and endless winning opportunities.
Disturbed by NoLimit City
Prepare to be captivated by the latest masterpiece from NoLimit City, a slot game that seamlessly blends a mysterious and vivid ambiance. Immerse yourself in its atmospheric world, where darkness and vibrant colors intertwine to create a unique and unforgettable gaming experience. Get ready to embark on an exhilarating journey filled with thrilling gameplay and mesmerizing visuals. Brace yourself for an adventure like no other as you delve into the depths of this gloomy yet captivating slot.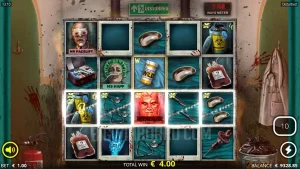 Experience the exhilaration of the highest multiplier available, reaching an impressive 54.391x! With a generous RTP (Return to Player) rate ranging from 96.10% to 87.15%, this slot offers thrilling gameplay and enticing rewards. Don't forget to check the actual RTP offered by your chosen casino to make the most of your gaming session. Prepare for an adventure filled with excitement and potential big wins!
Venture into the dark and twisted world of Nolimit City as they continue to push boundaries with their latest release. Brace yourself for a captivating experience filled with blood-soaked thrills, shocking cannibalistic encounters, bizarre themes like toilet paper chaos, chilling kidnappings, and encounters with sadistic doctors. This daring studio leaves no stone unturned, delivering unconventional and unforgettable slot experiences. If you've enjoyed their previous titles like Mental, Serial, or Kiss My Chainsaw, prepare to be enthralled by their latest creation tailored specifically for the adventurous souls seeking unconventional gaming thrills. Get ready for an unparalleled journey into the realms of the unexpected!
In our section Casino Games you can find a huge number of slots with detailed information and descriptions of each of them. So you're sure to find a slot that's right for you!
Read the News and Articles section on Bonus Hunting to keep up with the latest news in online gambling.