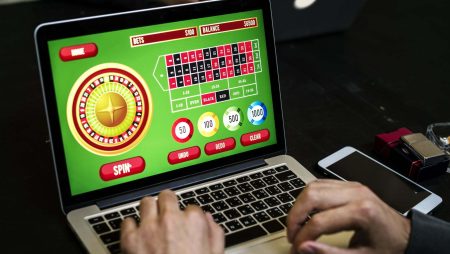 There are fewer and fewer states on the globe that still have a partial or complete ban on gambling. To date, these include:
China.
North Korea.
United Arab Emirates.
Singapore.
Brunei.
Cambodia.
There are also restrictions in the Cayman Islands, Afghanistan, Indonesia and Algeria, the Vatican and Pakistan. Some countries, such as China and Japan, have a strict attitude to gambling, although recently there has been a relaxation of the level of restriction. Some operators have lists of prohibited jurisdictions on their websites.
Gambling situation in selected countries
Each country has its own rules for the organization of gambling. Now we will talk about those states in which they are either completely prohibited, or they are subject to strict restrictions and rules.
Brazil: prohibited gambling
Brazil is a country with a total ban on gambling. Thus, Brazilians since 1941 can not try their luck in such games. Only state lotteries and poker are legal here. Recently, there seems to be a relaxation here, as it is reported about the development of laws that promise the legalization of gambling and betting.
Cuba: total ban
Gambling is completely prohibited in Cuba. However, there are clandestine gambling houses in hotels on the island. Poker tournaments are even held illegally in the country.
Vietnam: only lottery available
Vietnam is characterized by very strict rules and restrictions in the gambling industry. The current ban applies to most forms of gambling, which is perceived as a crime here. Land-based casinos are allowed to be located in luxury hotels. However, they can only be visited by hotel guests. Local residents have legal access only to the lottery.
Qatar: underground establishments flourish amid gaming ban
In Qatar, all forms of gambling are illegal. This attitude even applies to sports betting and lotteries. At the same time, there is a thriving underground industry. Qataris satisfy their excitement in casinos through VPN. Under the country's criminal code, any player found gambling online or offline is punishable by up to three months in prison and a fine of $825.
Cambodia: gambling for tourists
In Cambodia, only tourists have the right to gamble. After the legalization of gambling in the 1990s and the excessive demand for this entertainment in the country adopted a law aimed at combating gambling. All licenses issued to operators were revoked.
China: gambling only in Macau
Gambling and casinos are completely banned in China as well. Only the state lottery and some forms of sports betting are allowed. The Chinese Communist Party has kept the demand for gambling down for decades. The only offshore haven for the industry is the special administrative region of Macau, where there is currently quite active development of the gambling business.
Norway: only state-controlled games
In this country there is a permit only for some areas of gambling, which are controlled by the state. Only two companies currently have an official license: Norsk Tipping and Norsk Rikstoto. The former has exclusive rights to such activities as lotteries, casino games and sports betting, while the latter has exclusive rights to accept bets on horse racing.
Finland: services from public operators only
The situation is similar in Finland, where only state gambling operators can work. There is a problem with illegal gambling in the country.
UAE: ban on religious grounds
The UAE has a formal ban on gambling for religious reasons. Online content is controlled by the telecommunications regulator, which also blocks access to any gambling sites. A UAE resident can be subject to a penalty of two years in prison if caught by the authorities while playing games such as roulette.
North Korea: people are not familiar with gambling
There is a possibility that North Koreans have no idea about gambling. There is a total ban on online and offline gambling. Land-based casinos operating in Pyongyang and the north of the country can only be visited by foreign tourists with guides.
Poland: foreign online operators are banned
Poland only bans online operators from abroad. Gambling carried out on unlicensed gambling sites can punish players with fines. There are also land-based casinos in Poland, which operate primarily for tourists.
Singapore: huge fines for online casino games
In Singapore, residents are not allowed to play in online casinos, as such entertainment is considered illegal and involves a fine of up to $500,000. It is true that betting and lotteries are allowed for certain operators. Physical gambling establishments have been operating legally since 2005.
Syria: ban on gambling
After decades of gambling prohibition in Syria, an attempt was made in 2011 to build a legal casino in Damascus to generate tax revenue. The establishment lasted only a few months. With the outbreak of civil war in 2012, the government decided to close it. There has been no legal gambling business in Syria since that time. The ban applies to online gambling as well.
Each country has a different attitude towards the gambling industry
Each state proceeds from its own views on gambling, its own mentality. Hence, gambling bans or permits. As they say, everyone is free to decide for themselves. However, the development of this business area around the world leads to the fact that the requirements for the industry are weakened in various countries.
Read the News and Articles section on Bonus Hunting to keep up with the latest news in online gambling.