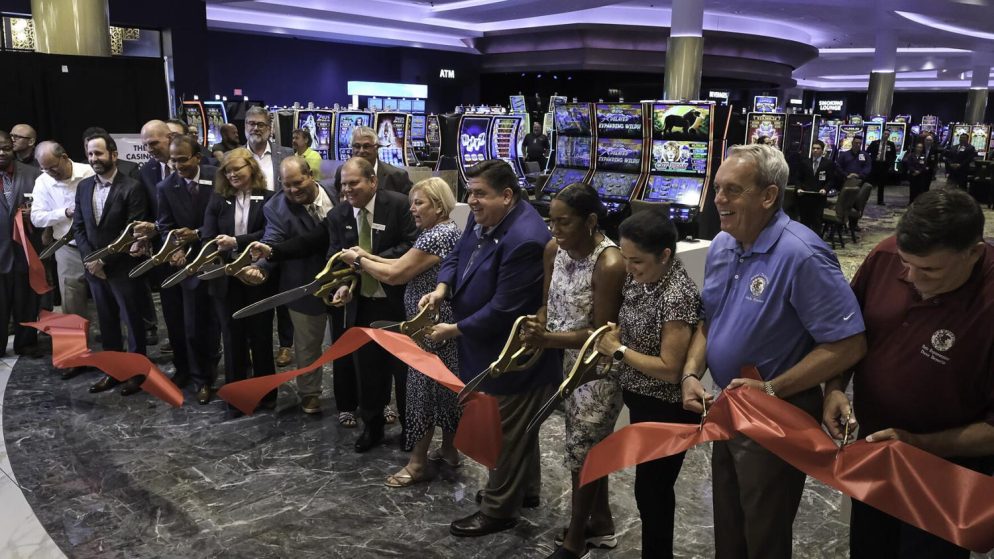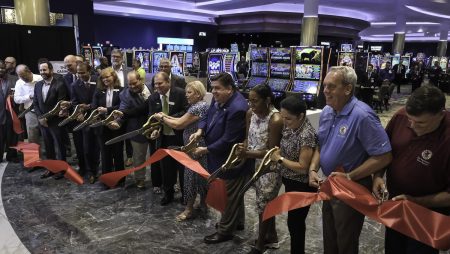 The grand inauguration of the brand-new Walker's Bluff casino resort took place in Cartersville, Illinois, marking a significant milestone. This momentous event was graced by the presence of casino delegates, esteemed local dignitaries, and the honorable State Governor J.B. Pritzker.
The impressive establishment, with an investment totaling $147 million, boasts an expansive floor space spanning 17,650 square feet. Within this sprawling area, visitors can revel in the gaming zone, which showcases a remarkable assortment of 650 state-of-the-art slot machines and 14 enthralling table games. Adding to its allure, the resort features a luxurious 113-room hotel, a variety of inviting bars and restaurants, a well-equipped fitness center, and a rejuvenating spa. Catering to gatherings of varying scales, including meetings, conferences, and larger-scale events, the resort offers a capacious conference center, accommodating up to 1200 attendees.
The addition of Walker's Bluff in Cartersville marked a significant milestone, solidifying its position as the fourteenth casino to grace the Illinois landscape. Impressively, this establishment constitutes the third triumphant endeavor to debut in the state throughout the dynamic year of 2023. Preceding this, the esteemed venues of The Temporary in Waukegan and the Golden Nugget in Danville have already set their inaugural footprints. Furthermore, the anticipation grows as Chicago's eagerly awaited first casino prepares for its impending launch within the upcoming weeks—the temporary Bally's facility nestled within the iconic Medina Temple.
Expressing his sentiments on the momentous occasion, Tom Griffith, who assumes the role of the casino's general manager, eloquently conveyed, "The inauguration of Walker's Bluff stands as a remarkable testament to the unwavering dedication and harmonious collaboration within our vibrant community. This establishment not only fills us with collective pride today but also promises to leave an enduring legacy that will reverberate across generations."
Taking the helm as the predominant proprietor of Walker's Bluff is Elite Casino Resorts, the esteemed operator in the realm. In a statement resonating with enthusiasm, Dan Kehl, the Chief Executive Officer, expressed his satisfaction, saying, "Our partnership with local and regional contractors and vendors has yielded nothing short of extraordinary. Their mastery and commitment have been on vivid display. Through this fruitful collaboration, we've not only brought forth a cutting-edge establishment but also ignited a surge of economic advancement and employment opportunities, thereby fortifying the local community."
Read the News and Articles section on Bonus Hunting to keep up with the latest news in online gambling.