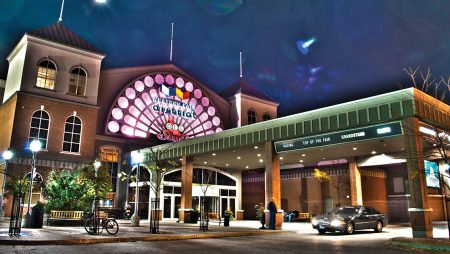 It has become quite common for various celebrities and athletes to feature in advertisements for different types of online casino games and gambling. However, in Ontario, this may soon change as it seems that athletes and celebrities may no longer be allowed to appear in promotional videos for online gambling operators.
The impact on youth:
The proposal for the ban of celebrities and athletes in online gambling commercials in Ontario is based on concerns about the negative influence these advertisements may have on children and youth who often admire and follow famous people. The Alcohol and Gaming Commission (AGCO) has suggested this ban as a measure to reduce the impact on young people.
One of the primary responsibilities of the Crown agency in the province is to diligently oversee and manage the potential risks associated with the gambling industry. They are required to regularly review and update the standards in order to mitigate the risks and prevent any potential harm.
Ads without athletes, celebrities, influencers – and cartoon characters:
In an online post on Thursday, AGCO declared its decision, stating that it has detected advertising and marketing strategies that are very attractive to individuals who are not of legal gambling age, using celebrities and/or athletes. The agency has expressed concerns about the potential detrimental impact on underage individuals, who are the most vulnerable population.
According to AGCO, even the current campaigns featuring athletes, both active and retired, will be prohibited from all channels. This means that famous athletes such as Auston Matthews from Toronto Maple Leafs and Connor McDavid from Edmonton Oilers, who previously participated in online sports betting promotions, will no longer be able to do so. The ban extends to all operators and suppliers, who will be strictly prohibited from launching any advertising or marketing activities with celebrities and athletes, without any exceptions.
The prohibition will not only apply to athletes and celebrities but will also extend to other categories such as cartoon characters, symbols, role models, and social media influencers or entertainers. AGCO is concerned that these categories can have a negative impact on minors and make the gambling industry more attractive to them.
Safe environment for everyone:
According to the AGCO, since the launch of the new online gaming market in Ontario in April 2022, their primary goal has been to establish a secure, competitive, and well-regulated iGaming industry for the citizens of Ontario. They have consistently stated that they would evaluate and enhance the regulatory framework as the market advances.
The proposed changes to the gambling laws have been submitted, and stakeholders have until May 8th to decide whether to implement them. If approved, operators and suppliers will have three months to incorporate the new law into their businesses, providing them with sufficient time to find a suitable solution.
Read the news and articles section on Bonus Hunting to keep up with the latest news in online gambling.