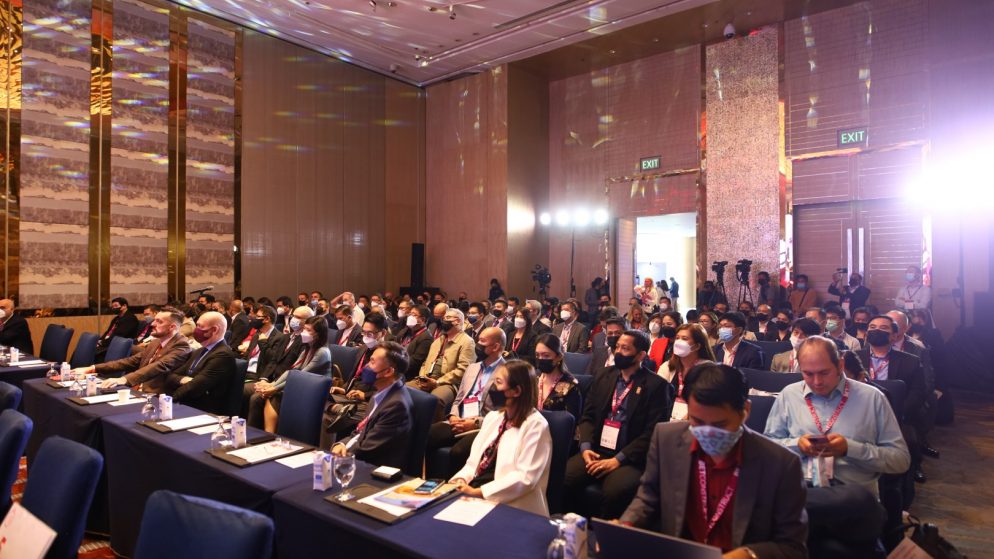 Asia Gaming Brief, organizer of the annual ASEAN Gaming Summit regional gaming conference, announced that the conference will be held March 21-23, 2023 at the Manila Marriott Hotel in the Philippines.
Notable Attendees
It is reported that the conference will bring together leading gaming executives from the Philippines and the entire Asian continent, and more than 50 experts will be invited to discuss ideas and industry trends. The event will also feature hundreds of leading regional operators, regulators and vendors who will present the coming generation of terrestrial and virtual industry resources.
Largest ASEAN Summit to Date
According to the organizer, this year's event will be ASEAN largest gaming summit to date. Asia Gaming Brief managing director Luis Pereira said: "The AGB team is thrilled to host another ASEAN Gaming Summit in the Philippines where the entire spectrum of the industry, online and land-based, can come together to participate, discuss , and showcase their offering."
Pereira added: "We are now preparing to host the industry's long-awaited event in Manila after major Asian countries lifted restrictions on COVID-19. All the sessions prepared are aimed at restarting growth in one of the largest gambling jurisdictions in Asia. We look forward to welcoming everyone who wants to rejoin the gambling industry in Asia."
Providing market analysis and an unforgettable experience
The summit will provide an in-depth look at the Asian gambling industry and discuss future industry prospects and market trends. It will also include a comprehensive review of online offerings, marketing and data protection measures, and provide a unique networking opportunity among market participants. The full ASEAN conference program is available here .
"With industry support," Pereira continued, "ASEAN has become the premier gaming conference in Manila since its inception in 2017. He also said: "This year, in tandem with the growth of the industry in the region, we are pleased to provide an exhibition with a larger capacity as well as a stellar lineup of speakers to give delegates an unforgettable experience."
Strong industry recovery expected
Asia Gaming Brief general manager Vicki Chan said: "The gambling industry in Asia is expected to see a strong rebound this year, especially after mainland China lifted COVID restrictions. Signals of recovery have also been shown in various markets, and I am convinced that ASEAN will bring real benefits to all involved."
Read the news and articles section on Bonus Hunting to keep up with the latest news in online gambling.