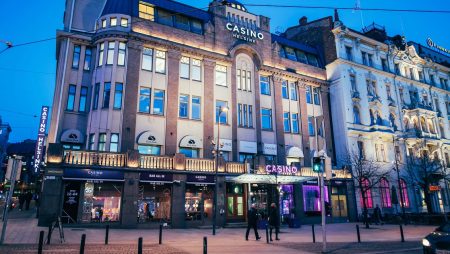 A recent study of the Finnish government's gambling monopoly system concluded that half of all gambling activity takes place on illegal sites.
The report states that about 50% of all gambling activity takes place on illegal sites, resulting in a significant loss of money outside of the exclusive rights system, estimated at about 500-550 million euros or $549-603 million per year. In addition, participation in gambling outside the system can lead to significant disadvantages that are difficult to prevent under the current system.
Veikkaus' senior management welcomed the report and its findings and emphasized the scale of the offshore industry, expressing a willingness to implement a licensing system to increase Finland's bandwidth.
According to Olli Sarekoski, CEO of Veikkaus, it is important that revenue from games outside the exclusive rights system has been confirmed to be in the 500-550 million euro range.
The government report presents two possible ways of reforming the country's gaming market. The first option, based on the Norwegian model, is to reduce the availability of unlicensed offerings to Finnish consumers. This could be achieved by giving the regulator and law enforcement new powers to make it more difficult to successfully deliver such games to users.
The second option would be to introduce the licensing model used by most of Finland's neighbors.
According to a preliminary study, the licensing system could potentially lead to a higher level of channels for online gambling than the current situation.
Read the news and articles section on Bonus Hunting to keep up with the latest news in online gambling.