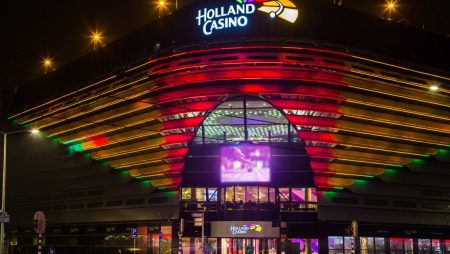 A 63-year-old man from The Hague has won a mega jackpot on Ultimate Poker at Holland Casino Scheveningen. He collected a street flash with an ace and two diamonds and the winnings amounted to a whopping €298,777.
Holland Casino announced on Sunday that the mega jackpot in Ultimate Poker has been hit again. At Holland Casino Scheveningen, a 63-year-old man from The Hague hit the mega jackpot by collecting a street flash with an ace and two diamonds. The dealer opened the flop three-four-five, all diamonds.
As a result, the man managed to get the mega jackpot, which at that time amounted to €298,777. The visitor was a regular visitor and was completely confused when he realized that he had won such a huge amount of money.
The Ultimate Texas Hold'em Poker special jackpot was launched in 2022 by Holland Casino. There are three different jackpots; Mega, Major and Minor. The Mega jackpot, which is linked to tables at all Holland casinos, starts at €25k and increases with every bet a player makes. It is possible to win the jackpot with only two covered cards and the flop.
Read the News and Articles section on Bonus Hunting to keep up with the latest news in online gambling.